Duracell Storm Relief Battery Donation
In response to this region's recent storms the Duracell Company has deployed their "disaster relief" vehicle donating a significant number of various size batteries (AAA, AA, C, D and 9v) to our fire district.  The intent is to assist residents currently experiencing a power outage and to prepare for future events.
Centerville, Osterville and Marstons Mills residents may receive batteries by visiting the Station 1 (Centerville) administration offices Monday through Friday, 8:00 AM to 4:00 PM.   Proof of COMM residency required.
Please call 508-790-2375 Option 1 with any questions.
Thank you to Brittany, Kevin and Duracell for your generosity to our Cape community!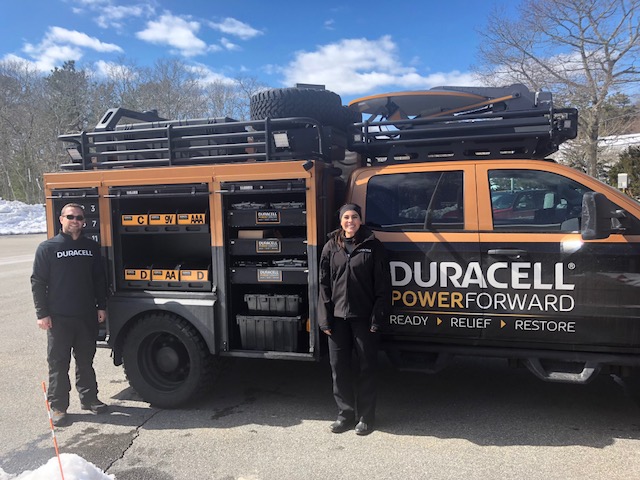 News & Updates
Open burn season is Jan. 15 - May 1st only. You must check daily to ensure atmospheric conditions are allowing burning. View current status on Open Burning page or on recorded phone line 508-771-2089
Congratulations to re-elected Commissioners:
David Lawler
Scott Crosby
Ed Riley